Monte da Fonte Santa de São Luís
M
Welcome to Monte da Fonte Santa de São Luís
We are a rural tourism and we are in Beira Baixa
Enjoy the landscape, meals and a true country experience. Come to Beira Baixa discover the river beaches, historic and Xisto villages. We are 10 minutes from Castelo Branco.
Accomodation
Two double bedrooms, one familiar bedroom, one Suíte and one studio. They have view to the country, to the garden or to the swimming-pool. Ideals for a romantic weekend or a mini family holidays.
Book with us by mobile , whatsApp +351 927 183 165 or email geral@fontesantasluis.com

Here there is swimming pool
An old recovered tank is our swimming pool. Safe for children because it has little depth. Ideal for everyone to cool off.
Delicious Meals
Everydays we serve a buffet breakfast with regional and homemade products. With advance reservation, on Mondays, Wednesdays, Fridays and Saturdays we serve traditional Portuguese food dinners.
Sustainability
Our best practices
Garbage recycling
Planting trees and plants
Preserving indigenous species
Management and balanced consumption of spring water that supplies the accommodation, as well as rainwater storage
Management of food waste as animal feed
Biological vegetable garden with drip irrigation
Reduction of disposable products through the use of dispensers
Electricity saved through the use of inverter air conditioning, LED lamps and use of natural light
Hiking Trails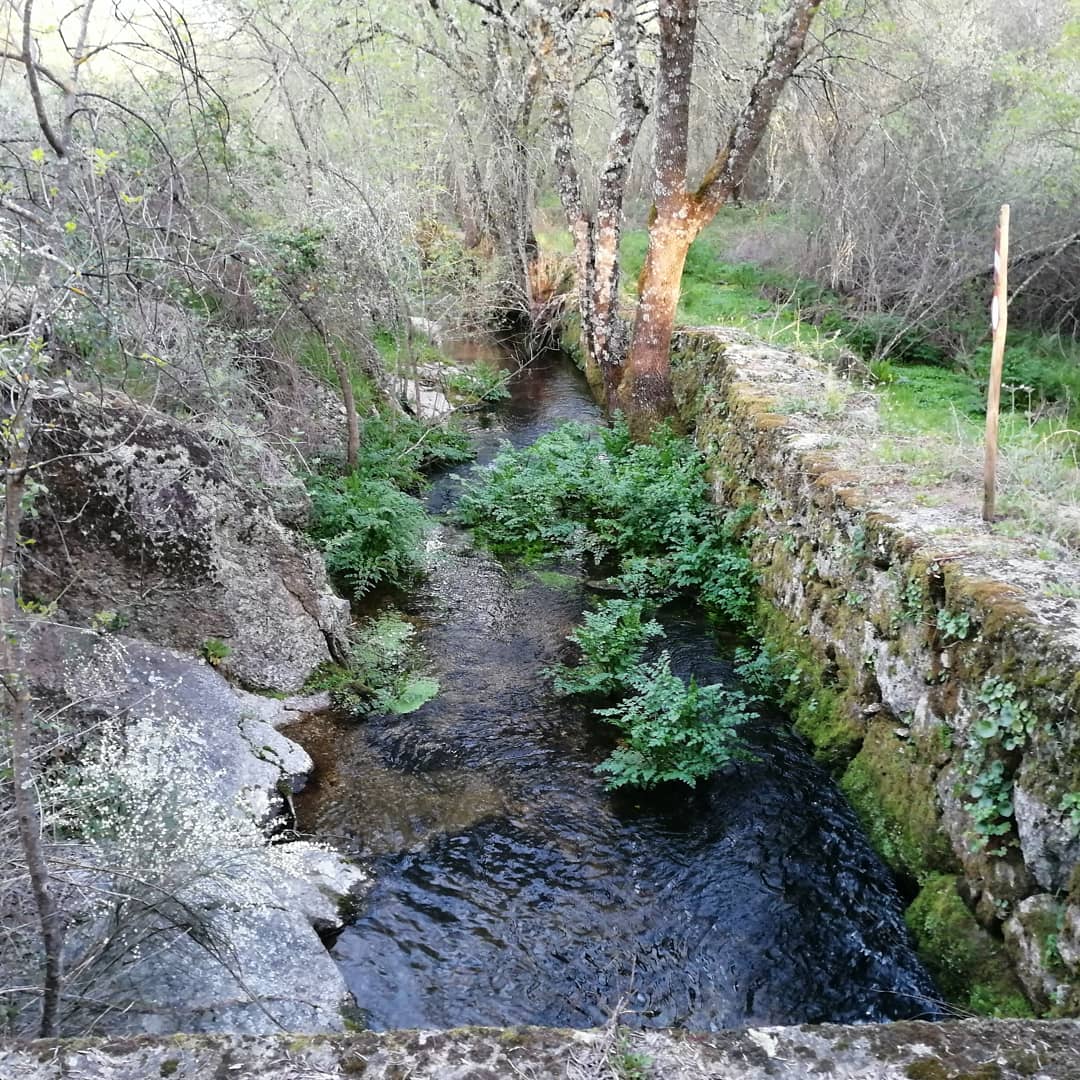 In our rural tourism
We invite you to make a trail with 3km and 400m in the middle of nature, to see the graves excavated in the rocks, the Medieval apiary ,the stream, the birds and different kind of trees. We have binoculars and book to know better the nature.
If you consult Natural.PT
you can obtain information about the Tagus international Natural Park
Visit the Barrocal Park, the Castle, the Episcopal garden, the Cargaleiro Museum, the Silk Museum, the Jewish Memory House and the Contemporary Art Center
Close by, you can visit Castelo Novo, Almaceda and Sesmo
Historic and shale villages
A few steps away: Monsanto, Idanha-a-Velha, Belmonte and Castelo Novo
Come to be happy
Rural Tourism Monte da
Estrada da Fonte Santa, 6000-461 Castelo Branco, Portugal - Telefone: +351 927183165
Email: geral@fontesantasluis.com - RNET 4741 / TER